Günstige Scented 50pcs bunte Teelicht Kerze
Aoyin Candle Factory produziert und exportiert Cheap Scented 50pcs Bunte Teelicht Kerze nach Israel / Frankreich / Indien, mit günstigen Preis und große Menge. Unsere gemeinsame Größe ist 12g / 14g / 23g Teelicht Kerze, könnte durch bedruckte Tasche oder Tasche mit Aufkleber verpackt werden, die Marke könnte OEM annehmen. Willkommen zur Anfrage!
Weiße Kerze, Teelicht, geriffelte Kerze usw.

1.Features:
| | |
| --- | --- |
| | Cheap Scented 50pcs Colorful Tealight Candle |
| | 8g,10g,12g,14g,16g,20g,23g,45g,50g,etc. |
| | Different size according to customers' require |
| | 9pc/pvc,10pc/bag or box,25pc/bag or box,36pc/box,50pc/bag or box,100pc/bag or box |
| | 3hours;3.5hours;4hours;4.5hours;5hours;6.5hours;8.5hours,9hour |
| | Long storage,fast delivery , no smoke |
| | |
| | All kinds of color such as white, yellow, red, black, blue and so on |
| | Vanilla,lavender,Jasmine,rose etc. |
| | According to customer' require, also can use our brand"AOYIN" |

Paket 2.Candle
Teelicht Kerzen Dekoration Kerze
Teelicht Gemeinsame Verpackung: Schrumpffolie, Beutel-Pack, Box-Pack, PVC-Box-Pack, und so weiter.

3.Candle Unternehmen

Aoyin Xingtang Kerze Co,. Ltd befindet sich in der Provinz Hebei, China. Als Kerzenhersteller haben wir OEM nach Kundenbestellung seit Jahren gefertigt. Unsere wichtigsten Produkte sind: weiße Kerzen, Teelichtkerzen, Stumpenkerzen, Spiralkerzen und Kunstkerze-Serie.
Mit einer stabilen Lieferfähigkeit, komfortablen Service, unsere Kerzen verkaufen sich gut in Europa, Amerika, Afrika, Südostasien und Naher Osten. Wir möchten vorteilhafter Kommentar mit bemerkenswerter Qualität und immerwährende Glaubwürdigkeit gewinnen.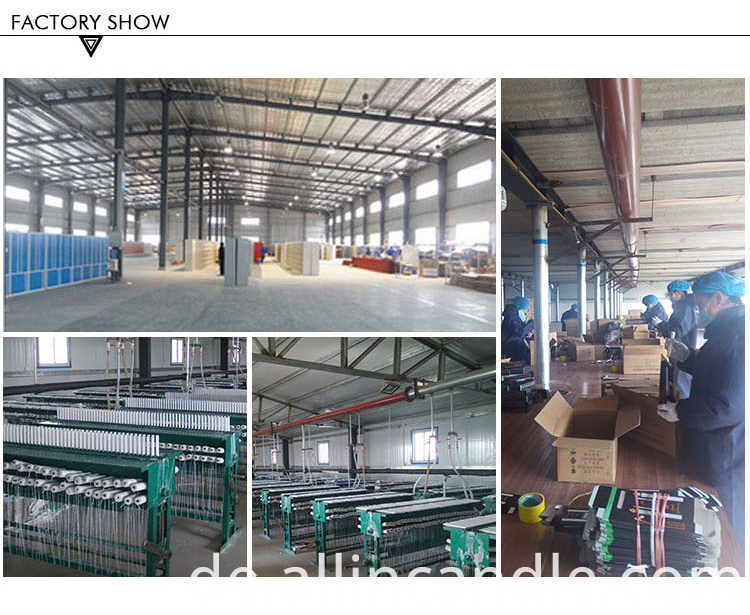 4.Candle Kontakt
Mehr andere Details über Teelichtkerze, Willkommen, mit mir zu sprechen !!

Weihnachtsdekorative bunte duftende Teelicht-Kerze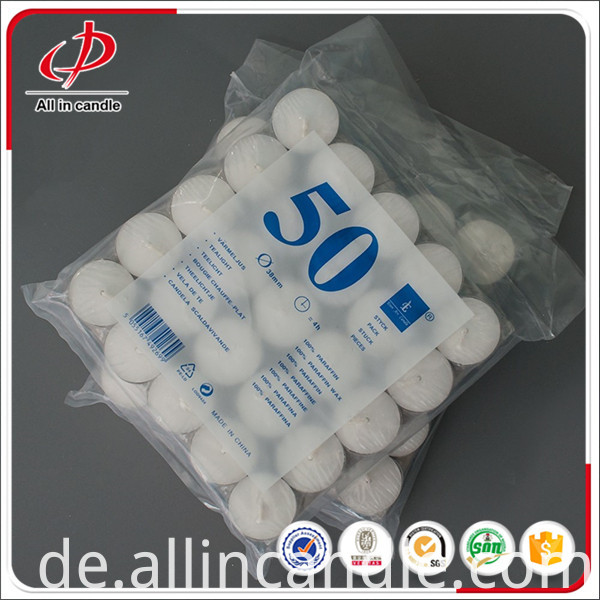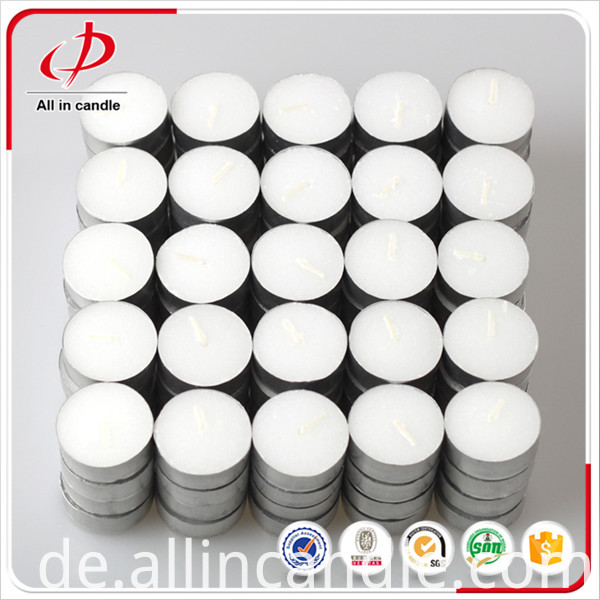 5. Kerze Pacakge: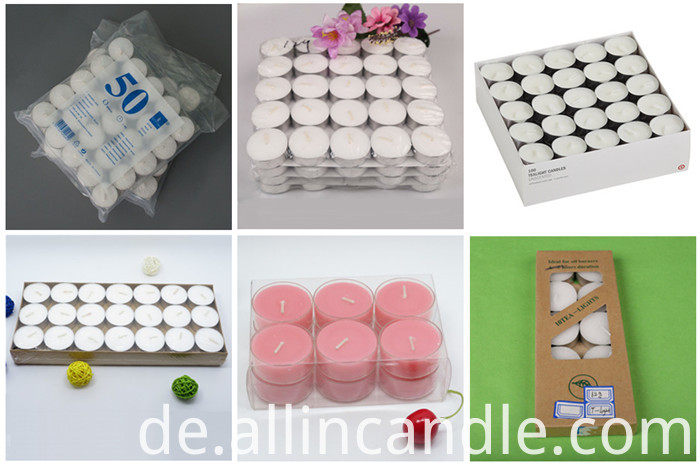 6. Kerzengröße: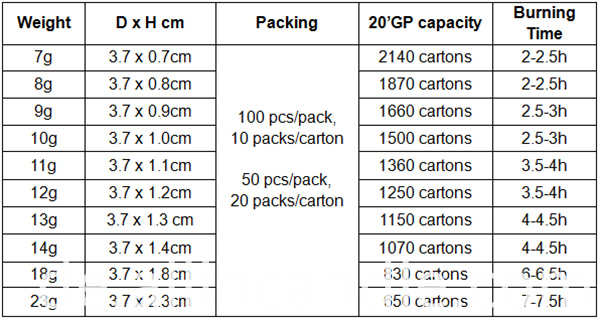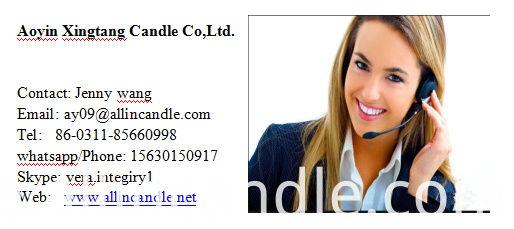 Produktgruppe : Teelicht Kerze