Produkt Einfüh ru
Kontakt: Jenny 8615630150917
Mit Al-Schale ist das Paraffinwachs oder Sojawachs immer drin, so sparen Teelichtkerzen das Material und haben eine lange Brenndauer. Teelicht kann zu jeder Art von Farben hinzugefügt werden. Multi-Nutzen ist der Vorteil davon, lange Brennzeit machen es beliebt bei Menschen, die dazu neigen, einen wettbewerbsfähigen Preis zu finden Waren, mehrfarbig machen es genießen eine Popularität unter jugendlichen Freunden, um romantische Atmosphäre zu schaffen. Darüber hinaus, wenn Sie Duft mögen, wird es auch parfümiert.
Weiße Kerze, Stabkerze, Teelicht, geriffelte Kerze usw.

Metal shaping 100%paraffin wax tealight candle

8g,10g,12g,14g,16g,20g,23g,45g,50g,etc.

Different size according to customers' require

9pc/pvc,10pc/bag or box,25pc/bag or box,36pc/box,50pc/bag or box,100p

c/bag or box

3hours;3.5hours;4hours;4.5hours;5hours;6.5hours;8.5hours,9hour

Long storage,fast delivery , no smoke

All kinds of color such as white, yellow, r

ed, black, blue and so on

Vanilla,lavender,Jasmine,rose etc.

According to customer' require, also can use our brand

"

AOYIN"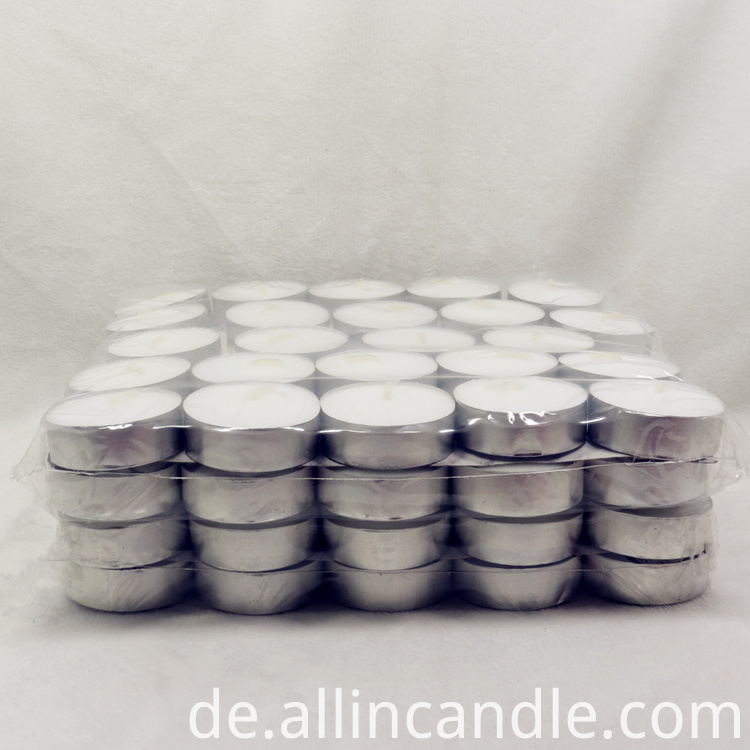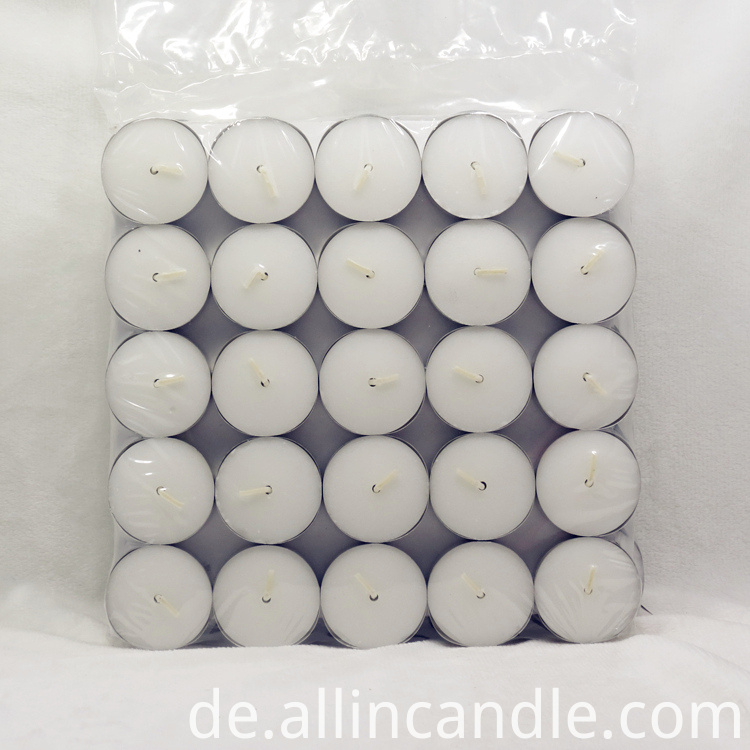 Unternehmen Formation:
Als Berufskerzenherstellung produzieren wir hauptsächlich Haushaltskerzen, Stumpenkerzen, geriffelt
Kerzen, Teelichtkerzen, Spiralkerzen, Glaskerzen und so weiter.
Da die Fabrik Aoyin Kerze Firma schnell entwickelt wurde, gibt es zwei Fabrikgebäude jetzt, Hunderte von Maschinen. Die Produktionskapazität ist 30 * 20ftcontainers pro Monat.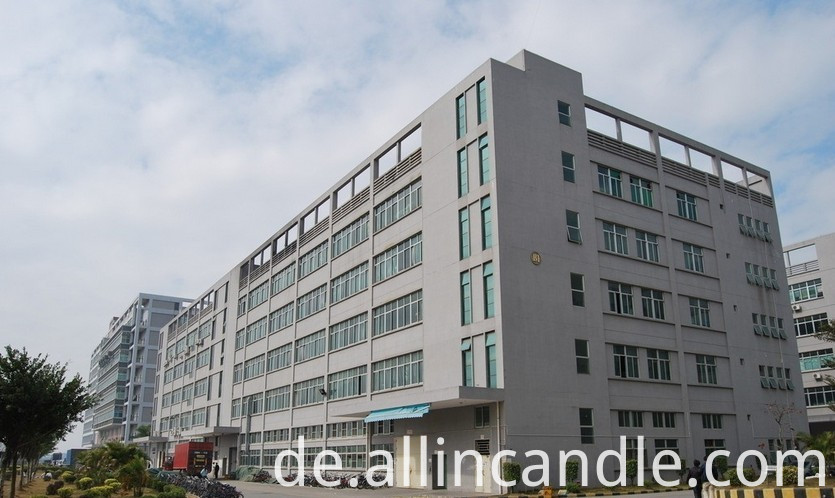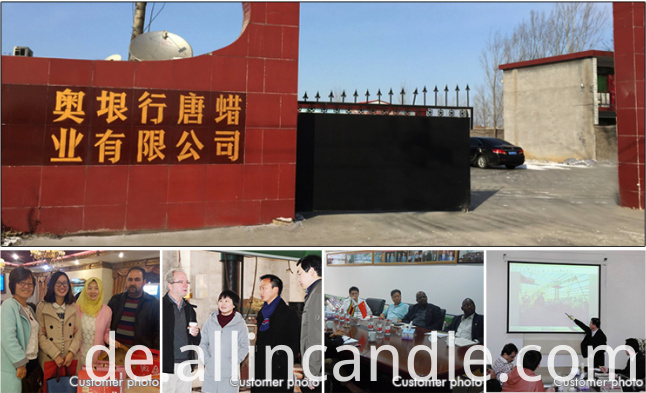 Für Kunden beste Preise und schnelle Lieferzeiten und bester Service sind unsere Vorteile. Wir werden immer
Halten Sie die Geschäftsphilosophie von "Kunde ist Gott" aufrecht
Willkommen zu besuchen unsere fabrik .

Gesamtfläche: 10.000 Quadratmeter

Gesamtzahl der Mitarbeiter: 300

Kapazität: 100 * 200ft Container.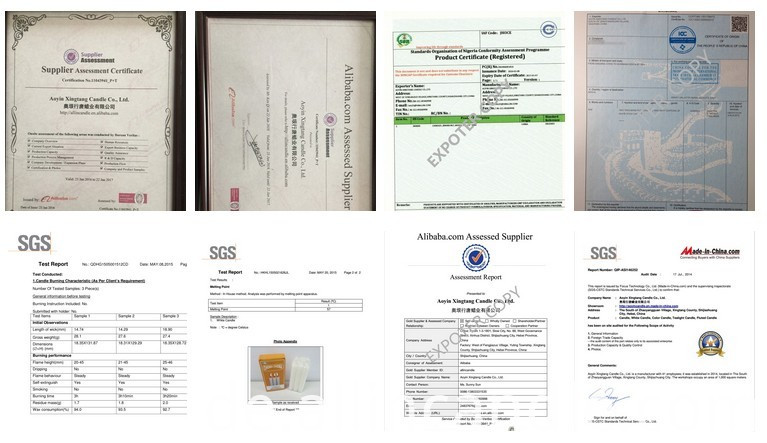 Kontakt Informationen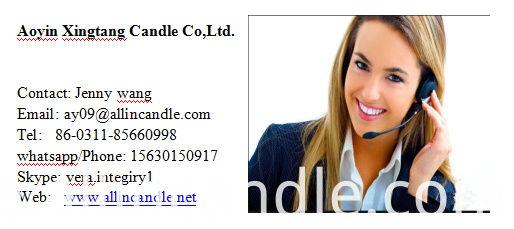 Produktgruppe : Teelichtkerze